Storm Division Launches All Makes Leasing's Website
We're excited to announce the launch of All Makes Leasing's brand new website www.allmakesleasing.com!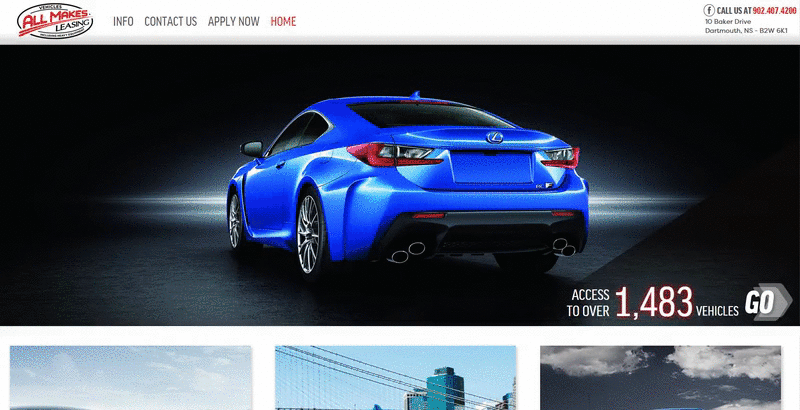 Haven't heard of All Makes Leasing before? Well, you can blame the long distance from Calgary to Nova Scotia for that, because this company is renowned and highly recommended for premium leasing of preowned vehicles and heavy equipment in Dartmouth, Nova Scotia. But stay tuned! After the release of their new website, drivers will be coming from far and wide to get their hands on an All Makes Leasing vehicle.
The website features an easy-to-use online application and access to their endless inventory through a quick form that will present you with the available inventory, which is within your preferred monthly budget.
The website is fully responsive and boasts a spectacular home page layout! If your business is looking to freshen up your website or even create a website that is more conversion focused, please contact us for a consultation.