Stark Mediation Website Launch
We're happy to announce the launch of Stark Mediation's brand new website http://starkmediation.ca.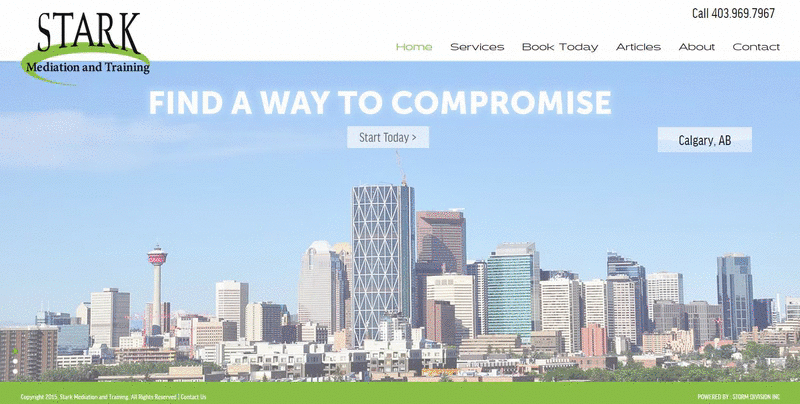 If you haven't heard of Stark Mediation, they are a Calgary based alternative dispute resolution and training company. With almost 25 years of experience, Stark Mediation knows what it takes to work with clients and help them to resolve disputes.
The website is fully responsive for desktop, mobile and tablet devices. The website also has an online calendar so that booking appointments can be a breeze.
If your business is looking into building their online presence please don't hesitate to contact us for a consultation.